Are you looking for the perfect holiday to explore the fascinating history and culture and discover cognac region? Great! Follow the guide!
This small and vibrant cognac region is full of things to do and see:
Explore the quaint local villages,
Discover famous monuments and museums,
Visit distilleries to taste some of the world's best cognac and find your favorite cocktails bars,
Enjoy the landscapes and vineyards.
There's something for everyone! To make your travel experience easier, here's a list of the top things to do in the cognac region.
The famous cities in the cognac region
Cognac City

Cognac City is positioned in the western part of the Charente department and crossed by the Charente River. It is known as the "capital of cognacs", and has a long history intertwined with the production of the spirit.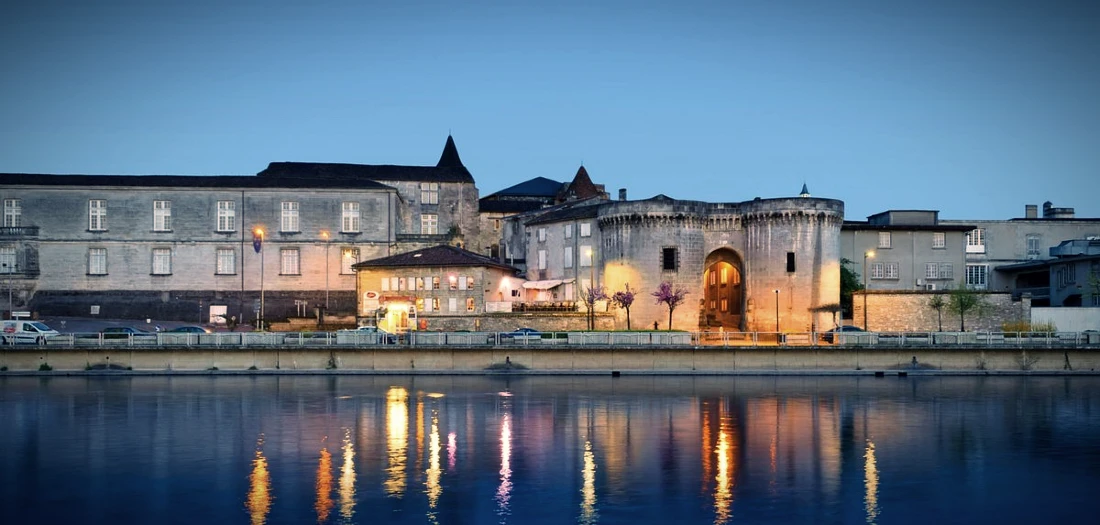 What to visit in Cognac City?
Stroll along the cobblestone streets to soak up the atmosphere with its charming streets and boutiques. The city has a huge architectural diversity. Don't forget to look at the old house "La Maison de la Lieutenance".
Take tours of famous cognac houses like Hennessy, Martell, Remy Martin… and learn about the history of cognac production and the production process.
Visit one of the shops selling cognac to pick up your favorite cognac bottle back home… Psst: La Cognathèque is one of the best shops in town 😉
Where to stay in Cognac City?
The "Hotel Chais Monnet & Spa" is surely one of the best hotels to rest in Cognac City, with luxurious rooms, several restaurants, and a great spa.
The "Hotel Francois Premier" is also a great choice in the town center.
Where to have a drink in Cognac City?

Have a drink at the "Bar Luciole" and enjoy a Sazerac or a Sidecar.
Where to eat in Cognac City?

Enjoy the French kitchen at "Le Bistro de Claude": warm, frank, and greedy, with beautiful dishes very well simmered. A reference!
Jarnac

Jarnac is another famous city in the cognac region, only 16km from Cognac city and crossed by the Charente River.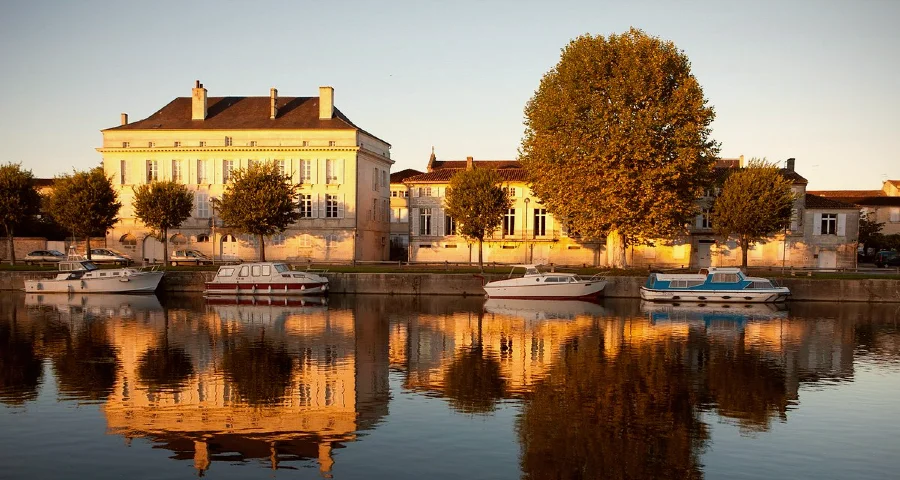 What to visit in Jarnac?
The city also has a strong connection to the cognac industry. It is home to renowned cognac houses like Courvoisier, Hine, Delamain, Louis Royer…
A walk down or all-terrain electric scooters on the "Quai de l'Orangerie", or a canoe Kayak ride on the Charente River
Look at "Saint Pierre" church, a historical monument from the XIII century.
Jarnac is known for being the birthplace of French statesman Francois Mitterrand, french president between 1981 & 1995, who now has a museum.
Where to stay in Jarnac?

The "Hotel Ligaro" offers 10 spacious, beautifully decorated bedrooms, king-sized beds, and air conditioning.
Where to have a drink in Jarnac?

The "Bar du marché" a French Café. The original and true atmosphere!
Where to eat in Jarnac?

"Le Verre y Table" is a great restaurant, rewarded by Michelin red guide. It's located in a charming old building. This gourmet hotspot offers modern French cuisine in a warm atmosphere in a bistro's bright and colorful ambiance.

You can also adopt the "Restaurant Du Château", an excellent gourmet restaurant and caterer!
Angoulême

First, it's THE city of BD & comics with its famous and renowned festival!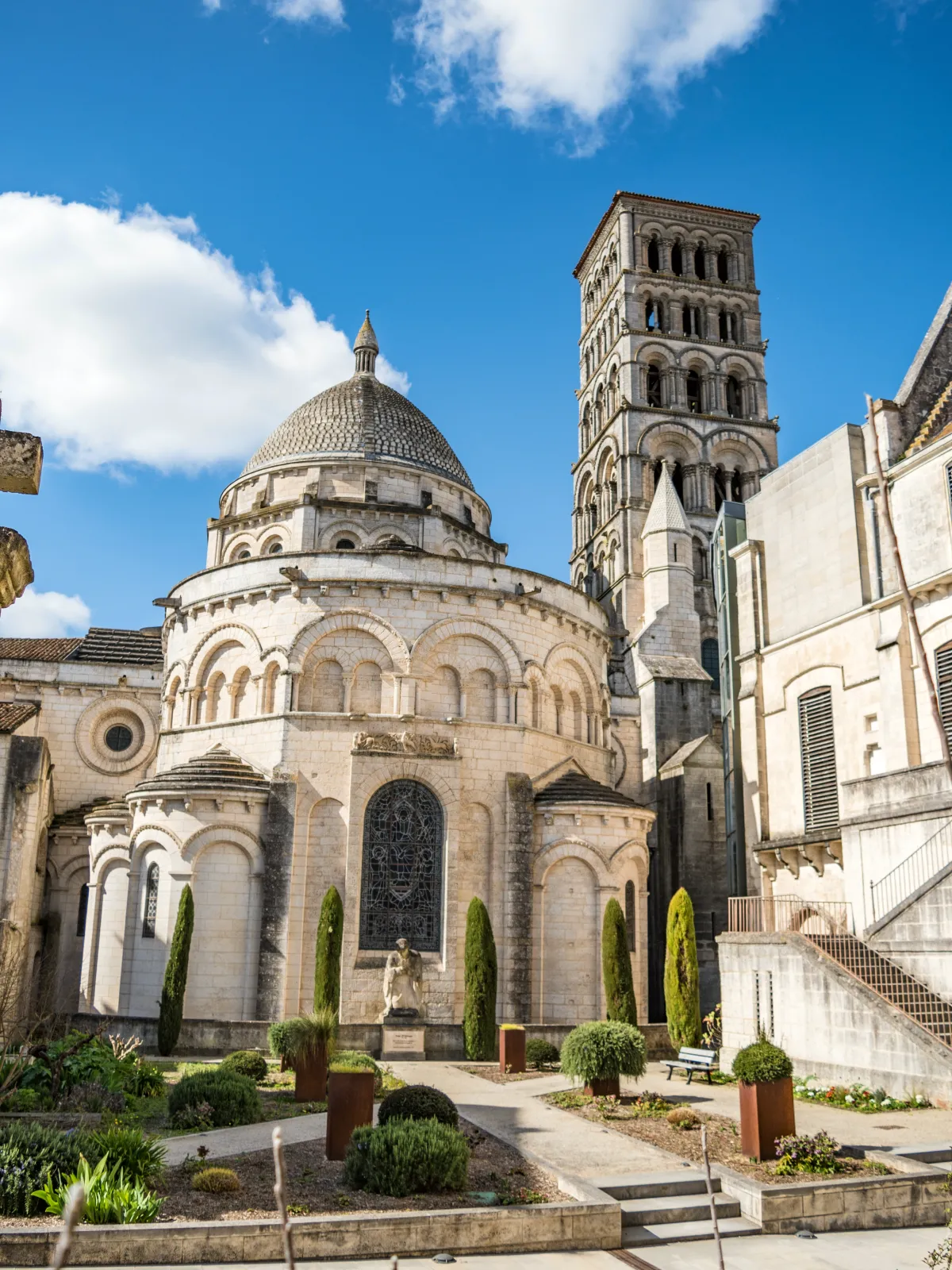 What to visit in Angoulême?
Explore the museum "La Cité de la Bande Dessinée et de l'Image", and find the beautifully painted walls!
Discover "Saint Pierre Cathedral" and its treasure
Have a coffee or a cognac in the "placettes" of the old town
Discover the river on a boat.
Where to stay in Angoulême?

"Hotel Saint Gelais" is surely one of the best places to stay in Angoulême. The hotel is perfectly located, in an old Diocesan House, completely renovated with modern and comfortable decorations, all in a warm ambiance. Clean, quiet, with superb rooms.
Where to have a drink in Angoulême?

The "Havana Cafe" to party all night long with Ron and Salsa!
Where to eat in Angoulême?
Have a culinary trip with "Le Chergui", an oriental and exotic restaurant with traditional decoration. The couscous is delicious and full of flavor!
Get a good moment in "Midi-Minuit" restaurant with excellent dishes and a good bottle of French wine.
Have an original experience with "Saint André Restaurant", to taste the French way of living. Good food, excellent service, price a little above average but quite affordable.
La Rochelle

Nestled on the picturesque French Atlantic coast, La Rochelle beckons travelers with its timeless charm and maritime allure. This enchanting city boasts a captivating blend of history, natural beauty, and vibrant modernity.

With its impressive historical heritage, bustling markets, and many leisure activities, it's no wonder that La Rochelle has become a sought-after destination for adventurers, history enthusiasts, and beach lovers alike.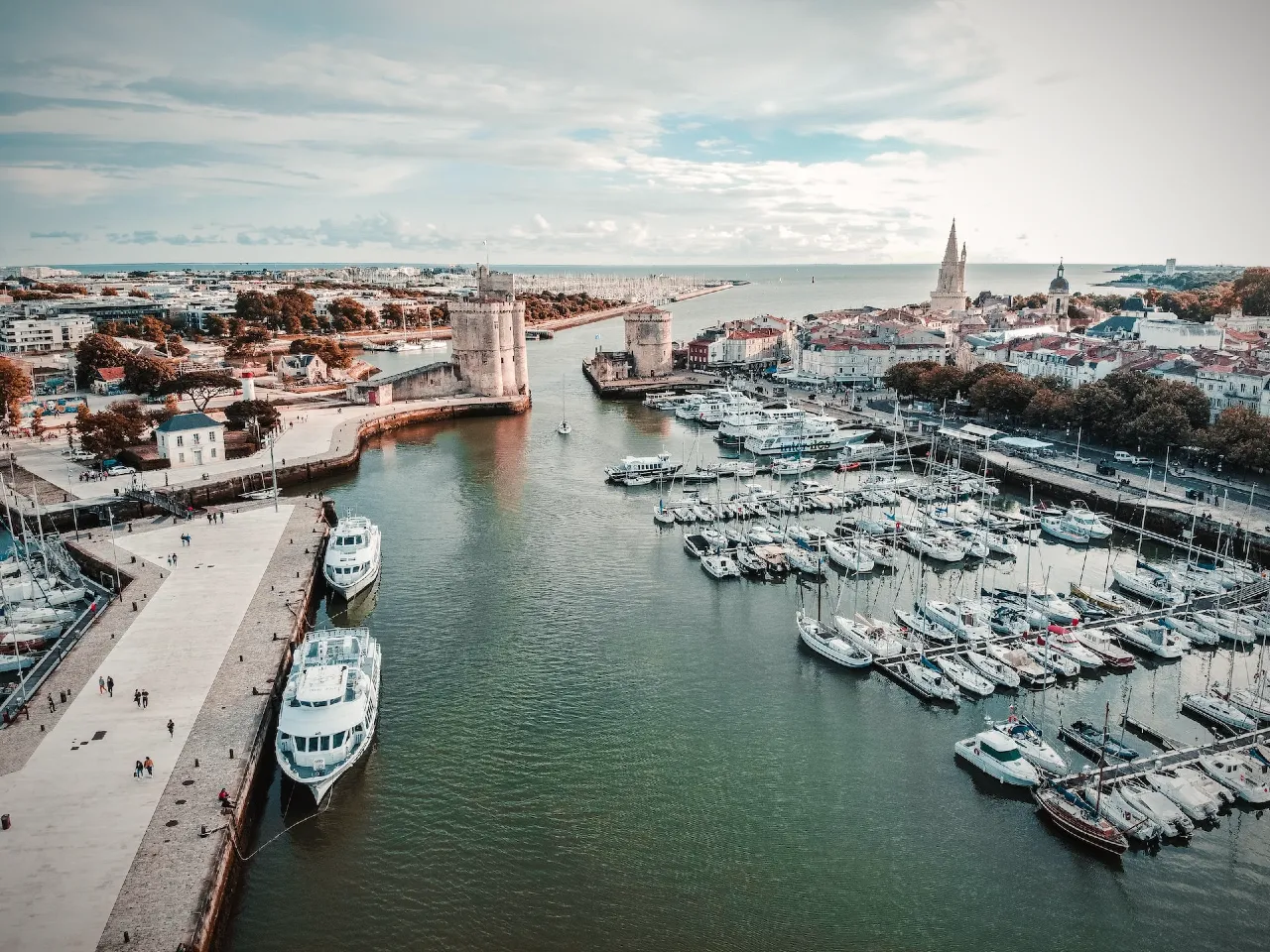 What to visit in La Rochelle?
The heart of La Rochelle beats within its Old Port, a bustling hub of maritime activity and cultural delights. Surrounded by charming cafes and lively restaurants, eat delectable seafood cuisine while watching boats sway on the shimmering waters.
Discover medieval roots through well-preserved landmarks like the "Tour de la Chaine" and "Tour Saint-Nicolas".
Visiting the imposing "La Rochelle Cathedral", a testament to the city's spiritual significance.
Watch the stunning Hotel de Ville showcases Renaissance splendor.
Wander through the ancient alleys of La Rochelle's old town.
Head to the popular Plage des Minimes for a family-friendly beach experience, or venture to the quieter Plage de la Concurrence for a tranquil escape.
Beyond the city's boundaries lie the alluring islands :

Take a short ferry ride to Île de Ré, known for its sandy beaches, charming villages, and salt marshes.
Head to Île d'Oléron for a tranquil retreat, where you can savor the island's fresh oysters and explore its unspoiled natural beauty.
If you seek seclusion, Île d'Aix is the perfect destination, with no cars allowed and a laid-back atmosphere, making it an idyllic escape from the hustle and bustle of city life
Where to stay in La Rochelle?

Finding the perfect place to stay in La Rochelle is a breeze, as the city offers many accommodation options to suit all budgets and preferences. From luxurious waterfront hotels boasting breathtaking views to cozy boutique guesthouses tucked away in the historic quarters, there's something to cater to every traveler's desires.

Our preferences go to :
"Hôtel Le Champlain" is a romantic hotel with extra home styling. Rooms are wide, quiet, and comfortable, with a flat-screen TV, air conditioning, a minibar, and free wifi. The hotel also offers a lounge.
"Hotel La Marine La Rochelle" is located on the quai Duperré, in the heart of the old harbor of La Rochelle. The hotel is a warm modern design with 17 rooms and 6 spectacular views of the medieval towers. The 11 other rooms offer you the peaceful retreat of patios. All rooms are functional with excellent comfort: air conditioning, high wifi.
Where to have a drink in La Rochelle?
The "Mary Lili" is a cocktail bar at the corner of rue de la Chaîne, in the heart of a historic and lively district. It was created in the pure tradition of New York bars and combines urban and neo-industrial styles. It's THE place of life, sharing, meeting, and joy for neophytes and lovers of mixology.
"The Curious Bar", is also a great cocktail bar in La Rochelle with an atypical concept: a mix between the London speakeasy and a cabinet of curiosities, offering a wide range of creative cocktails and spirits.
Where to eat in La Rochelle?

Prepare your taste buds for an extraordinary gastronomic journey in La Rochelle. This city is a haven for food lovers, boasting a diverse culinary scene that celebrates the bounty of the sea and the region's rich agricultural heritage.

Don't miss the opportunity to sample the famous "mouclade", a mouthwatering mussel dish cooked in a creamy saffron sauce.
"Delicacy" is a must-eat for healthy food lovers. It's a great fast food offering seasonal sandwiches, salads, bowls, and homemade pastries.
"L'entourage" is a French bistro with great food, beer, and very reasonable prices, a great place to relax and enjoy.
The famous historical monuments in the cognac region
Cognac Castle

One of the most famous monuments in the region is the "Château de Cognac", which is the residence of the French kings during the Middle Ages. The castle is a prime example of medieval architecture: an architectural masterpiece of Gothic and Renaissance inspiration, the Château de Cognac historical monument, and the birthplace of François I.

And, of course, it's the Home of Baron Otard and D'Ussé Cognacs!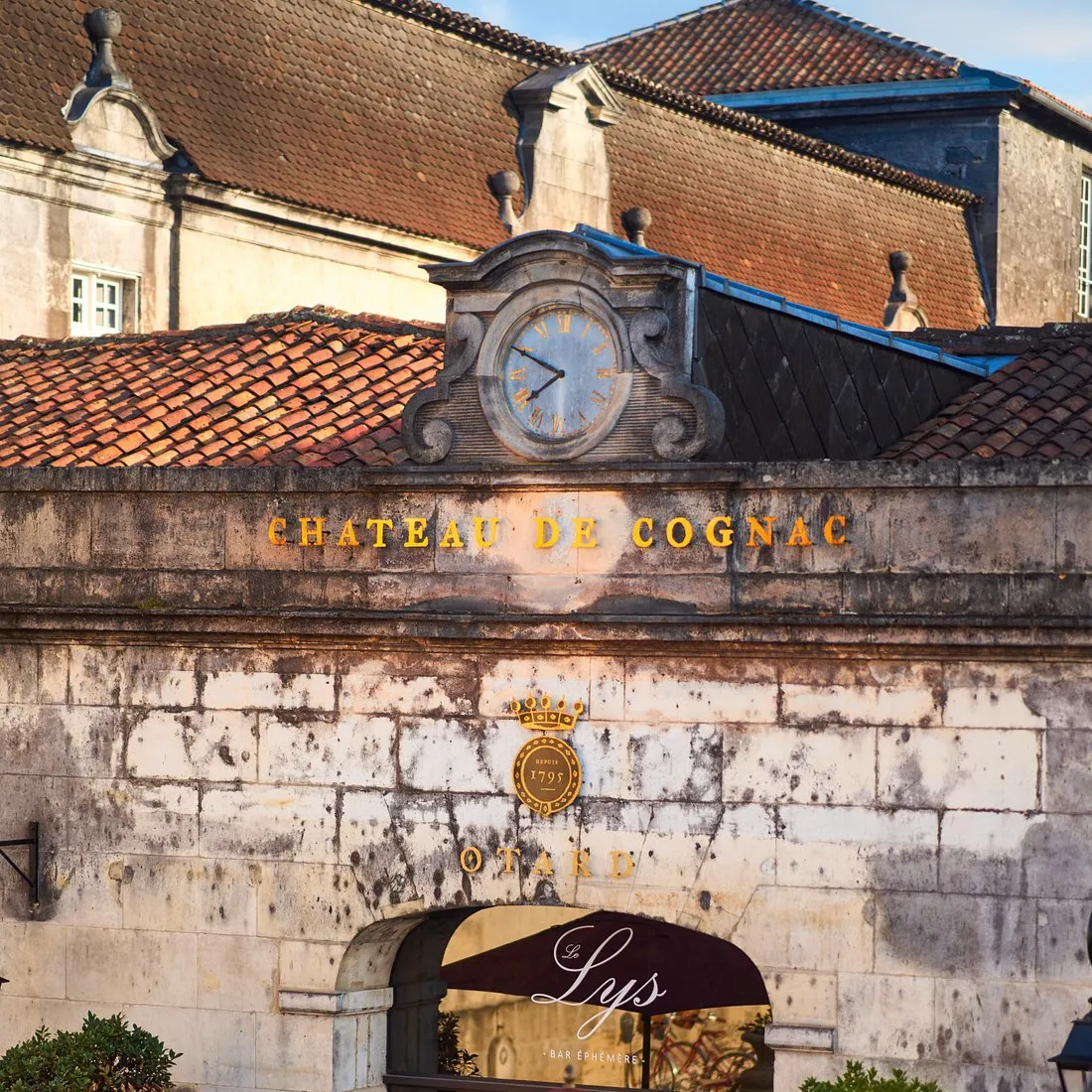 La Rochefoucauld Castle

The "Château de La Rochefoucauld" is a majestic jewel in the heart of the Charente region, France. This historic castle exudes an air of timeless elegance and charm, enticing visitors with its rich heritage and stunning architecture: it witnessed centuries of history. It hosted prominent figures, making it a captivating destination for history enthusiasts.

The castle's opulent interiors, adorned with intricate tapestries, ornate furnishings, and exquisite artwork, glimpse the aristocratic lifestyle of bygone eras.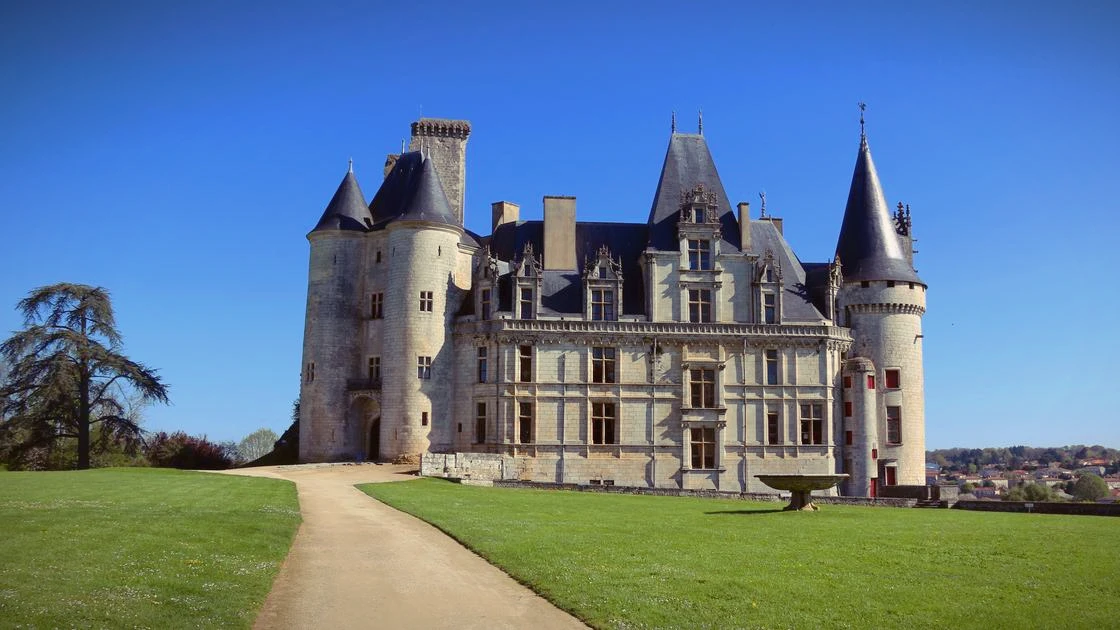 Basilica Saint-Eutrope (Saintes)

The "Basilique Saint-Eutrope" is located in the city of Saintes. The basilica is a prime example of Roman architecture. It is considered one of the most important historical monuments in the region, registered on the French historical monument list.
Based on the path to Saint-Jacques, the basilica is open to visitors and provides excellent historical and architectural perspectives.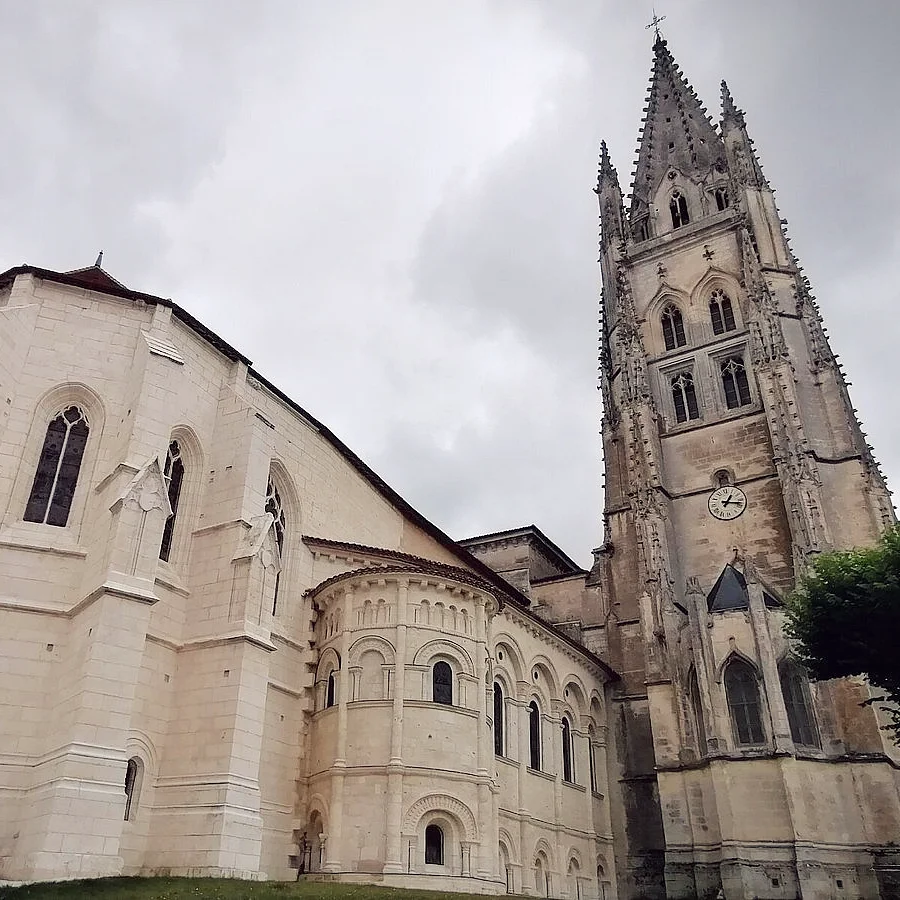 Abbey of Saint-Savin (sur-Gartempe)

The Abbey of Saint-Savin-sur-Gartempe stands as a magnificent testament to medieval art and architecture in France. It's a UNESCO World Heritage site that captivates visitors with its awe-inspiring frescoes and historical significance. The abbey's grandeur is matched only by the remarkable 11th-century murals adorn its walls and vaulted ceilings, showcasing intricate biblical scenes and vividly colored artwork.
As you wander through the hallowed halls, a sense of wonder and reverence envelops you, transporting you back to a period of profound artistic expression and spiritual devotion.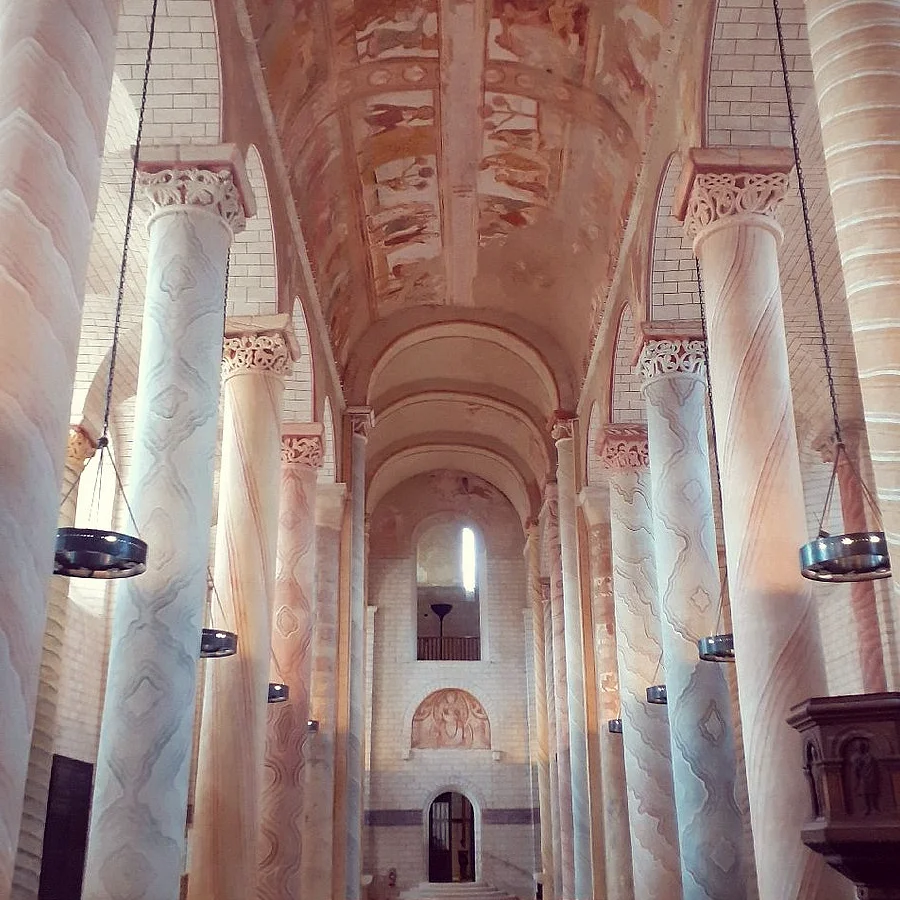 Cassinomagus (Archaeological Park)

Nestled in the charming countryside of Charente, France, the Archaeological Park Cassinomagus is a treasure trove of ancient wonders.
This archaeological park offers a captivating journey back in time, immersing visitors in the rich history of the Gallo-Roman era. The site's well-preserved thermal baths, ancient temple, and various artifacts provide a glimpse into our ancestors' daily life and rituals.

Wander through the sprawling grounds, and you'll feel the echoes of the past, evoking a sense of wonder and reverence for the civilization that once thrived here.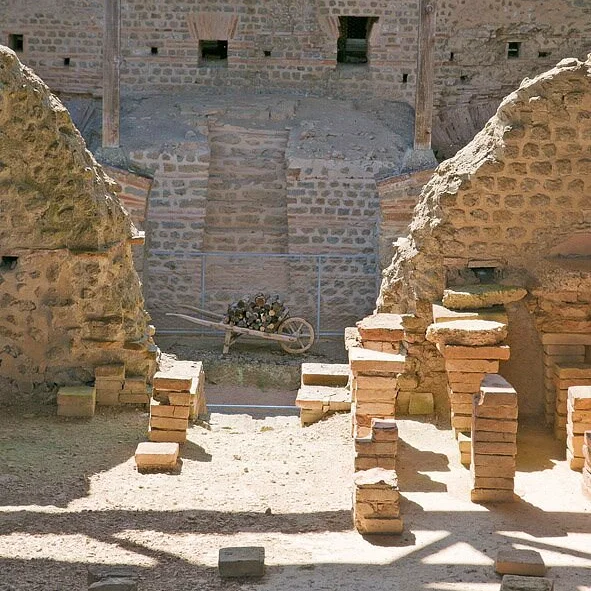 The famous landscapes in the cognac region
Caves of Queroy

Nestled in the scenic countryside of La Rochelle, "Les Grottes du Queroy" unveils a mesmerizing underground world waiting to be explored.
These enchanting caves, a region's hidden gem, offer a fascinating journey into the depths of time and nature's artistic prowess.

Venture into the underground realm; you'll be awestruck by the intricate stalactite formations that adorn the cave's ceilings and walls, creating a surreal and otherworldly atmosphere. Guided tours lead you through the labyrinthine passageways, unveiling the secrets and geological wonders carefully shaped over millennia.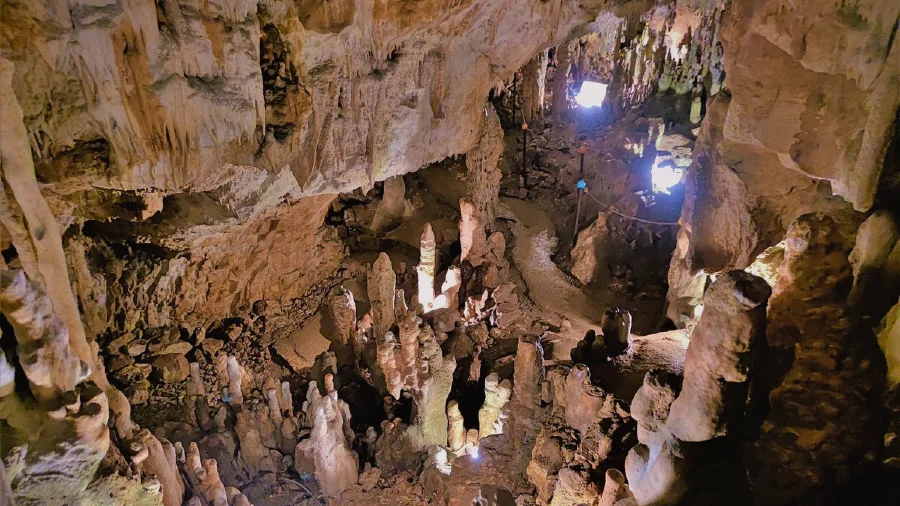 The Charente Estuary

The Charente Estuary is a breathtaking natural marvel where the river meets the sea, creating a picturesque and ever-changing landscape.
This estuary is a haven for wildlife and a paradise for nature enthusiasts. The interplay between the tides and the river currents gives rise to vast salt marshes and mudflats, providing a vital habitat for migratory birds and marine life.

Explore its shores, and enjoy birdwatching or leisurely boat trips. You'll be enchanted by the tranquility and beauty surrounding you.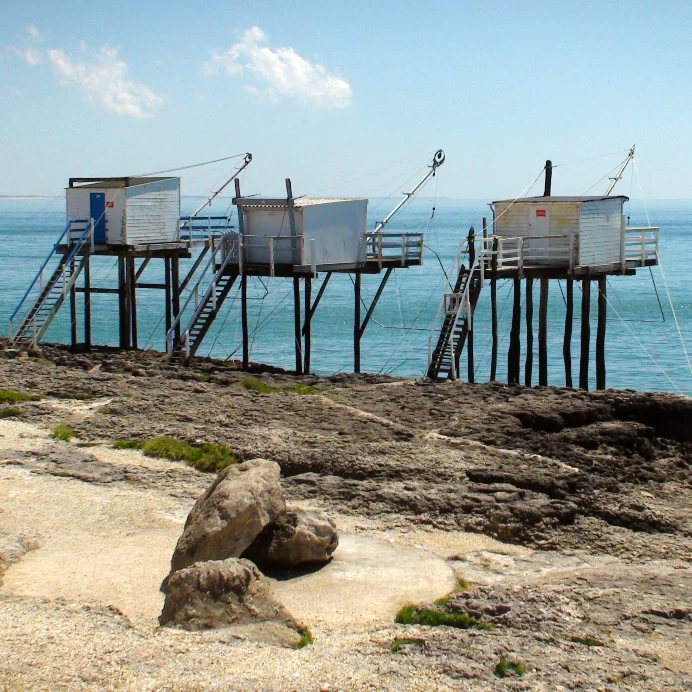 Hiking on Suzac's circuit

This scenic trail perfectly blends lush forests, rugged cliffs, and breathtaking coastal panoramas. As you trek through the picturesque landscape, you'll be rewarded with awe-inspiring views of the sparkling Atlantic Ocean and the charming town of Saint-Georges-de-Didonne.

The path runs along Suzac Beach before reaching the ways of the Suzac Forest. You will have a magnificent panorama of the Gironde estuary.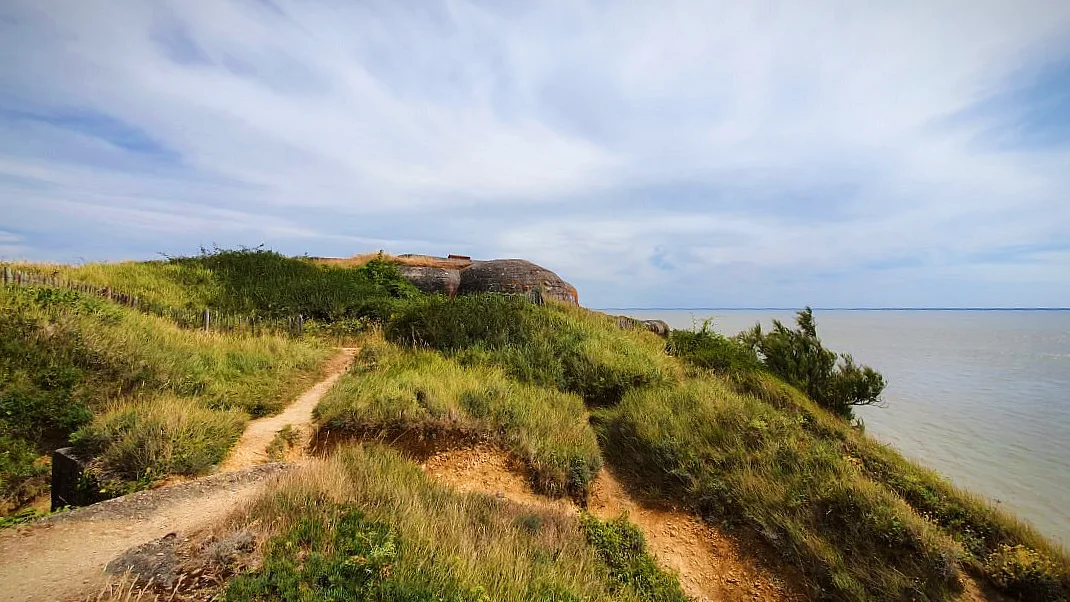 ---
Related posts