---
Promotion
Are you looking for something great to promote your cognac brand or cognac bottles?
Would you like an SEO-optimized blog post about your special cognac subject?
Do you like Oui Cognac and want to spread the cognac knowledge?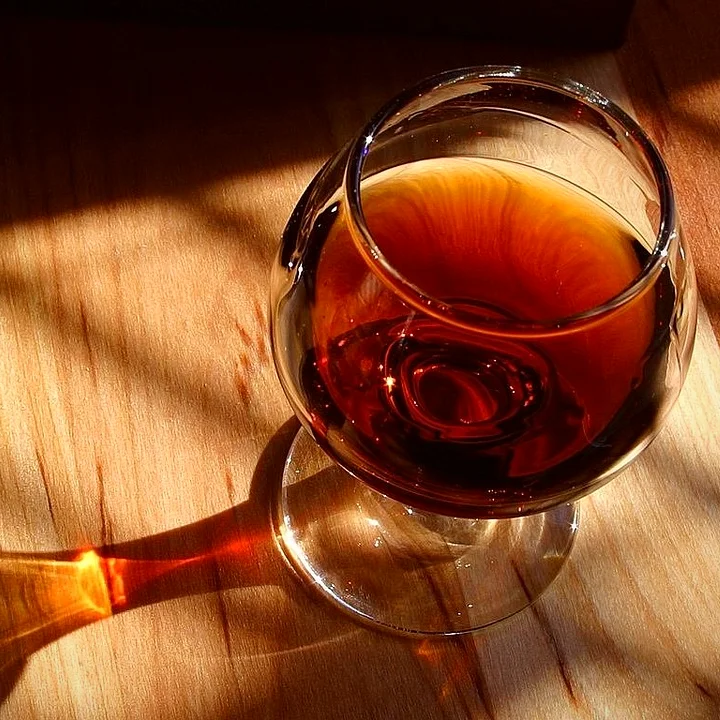 We're here to help you!
Oui Cognac celebrates the cognac experience with creative & original content, including brands, bottles, cocktails, music, and tourism.
We inspire and empower people everywhere to discover and spread the best content about cognac.
Oui Cognac offers you these great opportunities :
ouicognac.com is a mobile-friendly and performant website, SEO optimized.
we publish original and creative content on ouicognac.com (nice texts, nice photos, nice page layout, nice universe…)
huge audience across the world (US/CN market)
social sharing to our great cognac lovers community (Facebook, Instagram, emails…)
net linking between us (SEO juice)
Let's build something great together!
promotion@ouicognac.com
---
Affiliate partnership
Every website/entrepreneur needs to survive!
So, we are currently working with Amazon (for softs, bitters, and accessories…). It's a pretty good formula for the moment…
We are still looking for an affiliate partnership for cognac and other alcohol sales… Could it be you?
Would you like to be part of the affiliate game?
Please get in touch with us to talk about your affiliate program, and let's discuss!
affiliation@ouicognac.com
---
Advertising partnership
Banners ads are present on almost all websites. Publicity is part of the game! Be kind, I don't make the rules… The world is like that 🙂
You can have your ad on ouicognac.com ! We try to offer advertisers the highest value through scale, credibility, and intent.
To promote your products/services related to the cognac world, please answers these question and contact us :
Banner size (weight <150Kb)?

Medium banner (300 x 250)
Leaderboard (728 x 90)
Wide skyscraper (160 x 600)
Half page (300 x 600)
Billboard (970 x 250)

What message? Linked to?
Which design?
Where (homepage ? blog list ? blog post ? categories ?)
How long?
I have the answers! My banner for Oui Cognac is ready!
advertising@ouicognac.com
---
Buy me a cognac
We always need help to build a better Oui Cognac website!
Just for you!
We try to spread our passion for cognac by sharing original and creative content: posts, photos, videos, music…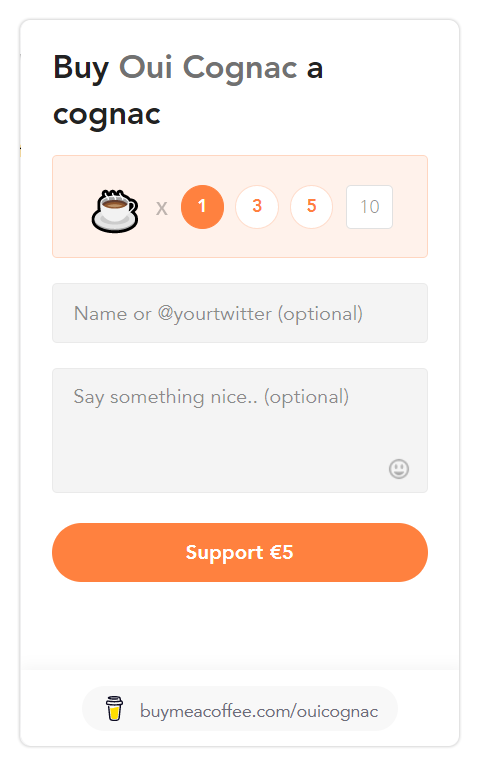 Thank you so much for your support! Keep sharing cognac culture! Cheers!
---