Martell cognac is one of the oldest and most famous cognac brands ever.
Founded by Jean Martell in 1715, it has become, through the centuries, a reference brand in the cognac universe.
It's one of the symbols of refinement and the French art of living.
It's now the property of the French wine and spirits group Pernod Ricard since 2001 thru the Martell Mumm Perrier-Jouët subsidiary.
The brand has an extensive range of cognacs: Martell VS, Martell VSOP, Martell XO, Martell Cordon Bleu…
Martell cognac identity
Martell : ID card
Brand name: Martell & Co
Company: Pernod Ricard
Founder: Jean Martell
Founded: 1715
CEO: César Giron
Head office: 7 pl Edouard Martell, 16100 Cognac, France
SIRET: 342 438 892 00032
Turnover: 602 million € (2020)
Maitre de chai: Christophe Valtaud
---
The History of Martell cognac

The story of Martell Cognac is one of passion, perseverance, and a relentless pursuit of excellence. Born in 1694, Jean Martell was a young entrepreneur from Jersey Island from a merchant family. He envisioned crafting smooth and tasty brandy, and elegant cognacs.
In 1715, he created his spirits trading house with a merchant called Jean Hot.
With some difficulties initially, the cognac company settled permanently in 1721 with constant export to the United Kingdom (London, Liverpool), Netherlands, Germany (Hambourg), and soon the Northern United States colony. He had famous clients like George Washington and Benjamin Franklin.
He bought land along the Charente, where he developed his company.
To his death in 1753, his wife Rachel Lallemand, daughter of a merchants family from Charente, and his sons developed the brand J&F Martell, which became the first cognac house in England in 1814 and then Martell & Cie in 1820 to conquer the world: Asia, Japan, Indochina, Malaysia, Korea…
---
The Martell company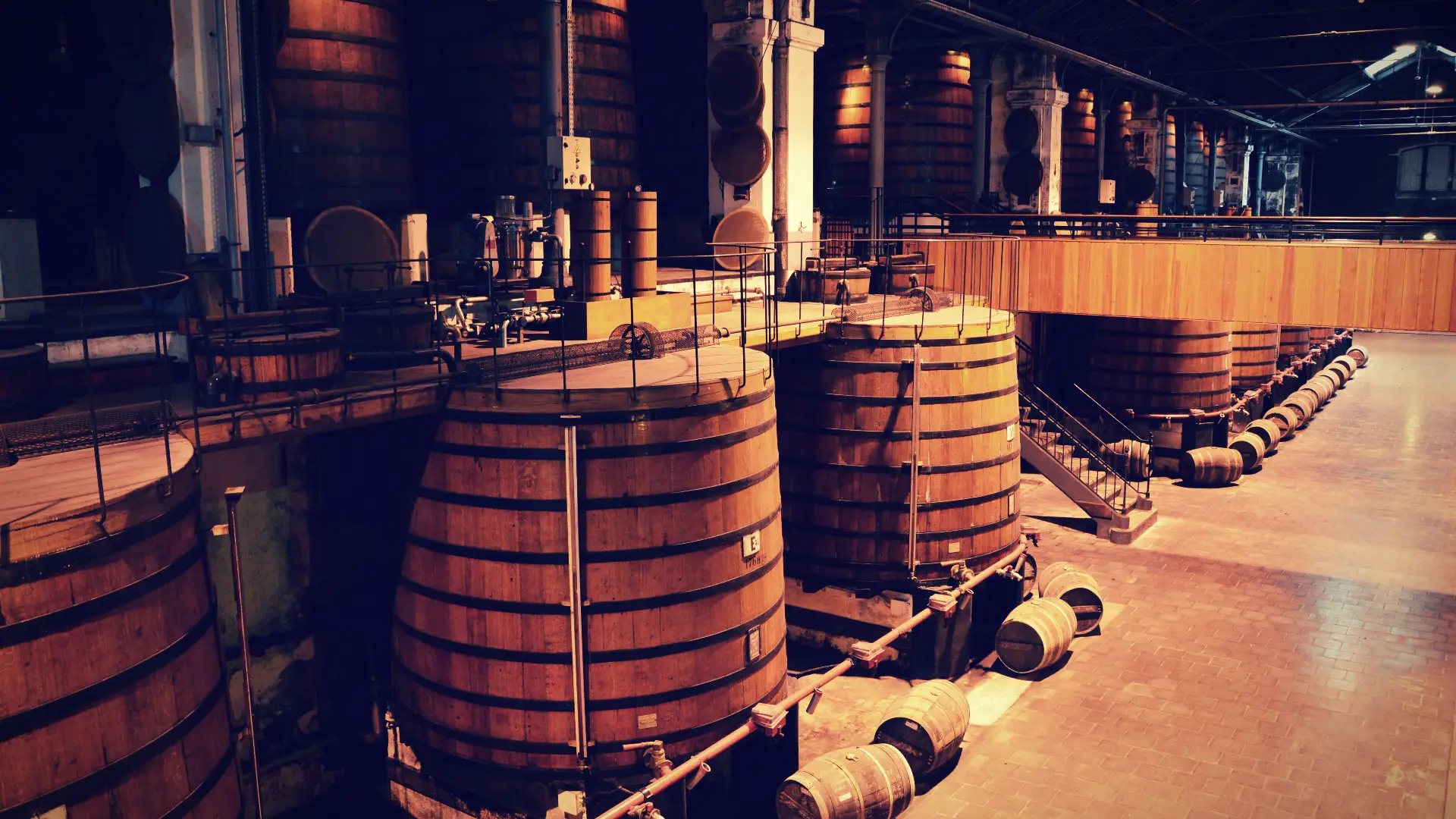 From humble beginnings in the heart of the Cognac region of France, Martell has grown into a global icon of luxury and refinement.
The luxury house known and recognized internationally for over 300 years, Martell employs more than 300 people in the Cognac region, between its two distilleries, bottling plant, and cellars.
Also, with more than 450 hectares planted, Martell has the largest vineyard of the great cognac houses. Since 2019, domains have been certified Sustainable Viticulture Cognac and HVE3.
---
Martell cognac bottles

Martell usually works with the "Borderies" area as its signature.
The soil made of clay-limestone allows the creation of sweet and floral "eau-de-vie", one of the characteristics of Martell's style!

One of the hallmarks of Martell cognacs is their smoothness and balance. Whether you're sipping a glass of the VS cognac, VSOP cognac, or XO cognac, you'll be struck by the luxurious texture and depth of flavor. Each bottle of Martell cognac is a testament to the brand's commitment to excellence and craftsmanship.
Martell wide range of cognacs

Martell cognacs are known for their elegance and sophistication.
The brand's iconic blue label and distinctive bottle shape are instantly recognizable to cognac connoisseurs worldwide. And whether you're enjoying a glass at a high-end bar or savoring a bottle at home, Martell cognac will surely impress.

From the smooth and mellow Martell VS to the bold and intense Martell XO, every bottle of Martell cognac is a masterpiece of craftsmanship and artistry.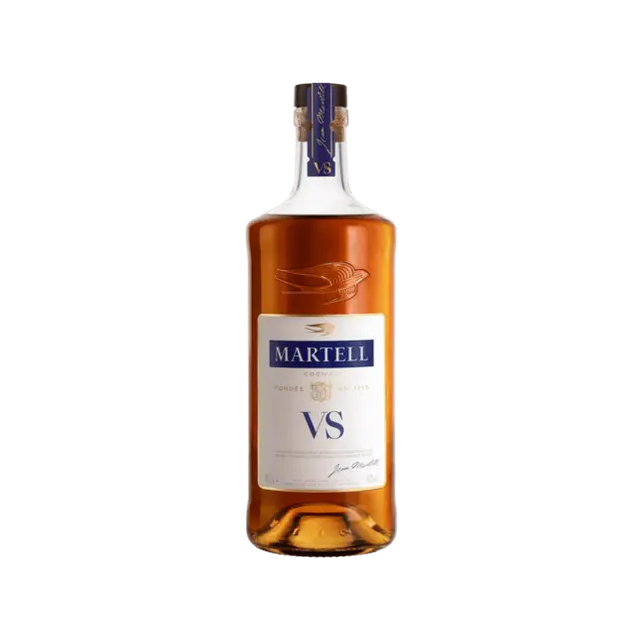 Martell cognac special editions

Over the years, Martell has released several limited-edition cognacs and unique blends.
These rare and highly sought-after spirits are treasured by collectors and enthusiasts alike and are a testament to the brand's creativity and innovation.
Martell Domaine de Charbonnière
Martell Distinction
Martell Millesimes 1972
Martell NCF
---
The Martell position in the market

Martell is one of the greatest cognac brands, 300 years in cognac: just a king experience!
The company is just behind Hennessy in revenue and volume, with more than 2 million 9-liter cases sold worldwide.

Everyone wanted a taste of Martell cognac, from kings and queens to celebrities and aristocrats. Nowadays, artists (Tony Leung, Vincent Cassel…) and musicians (Janelle Monáe, Davido…) are the best Martell's ambassadors.
And as the years went by, the cognac brand continued to innovate and push the boundaries of what was possible with this beloved spirit.
---
The website by Martell

A wonderful UX/UI experience. Such a famous company like Martell deserves a great website like that. Bravo!

As soon as you land on the Martell website, you're greeted by stunning visuals that transport you to the heart of the Cognac region. The site is beautifully designed, with sleek lines and elegant typography that mirror the brand's commitment to luxury and sophistication.

Everything is so nice and pleasant: the Martell blue, navigations, animations, contents… The shop is easy to navigate, with detailed product descriptions and tasting notes that help you decide which cognac bottle to choose.
Please go and discover the comparator and cognac cocktails: great sections!

A complete web experience that encourages the consumer to fall in love and choose Martell's cognac.
---
Martell visits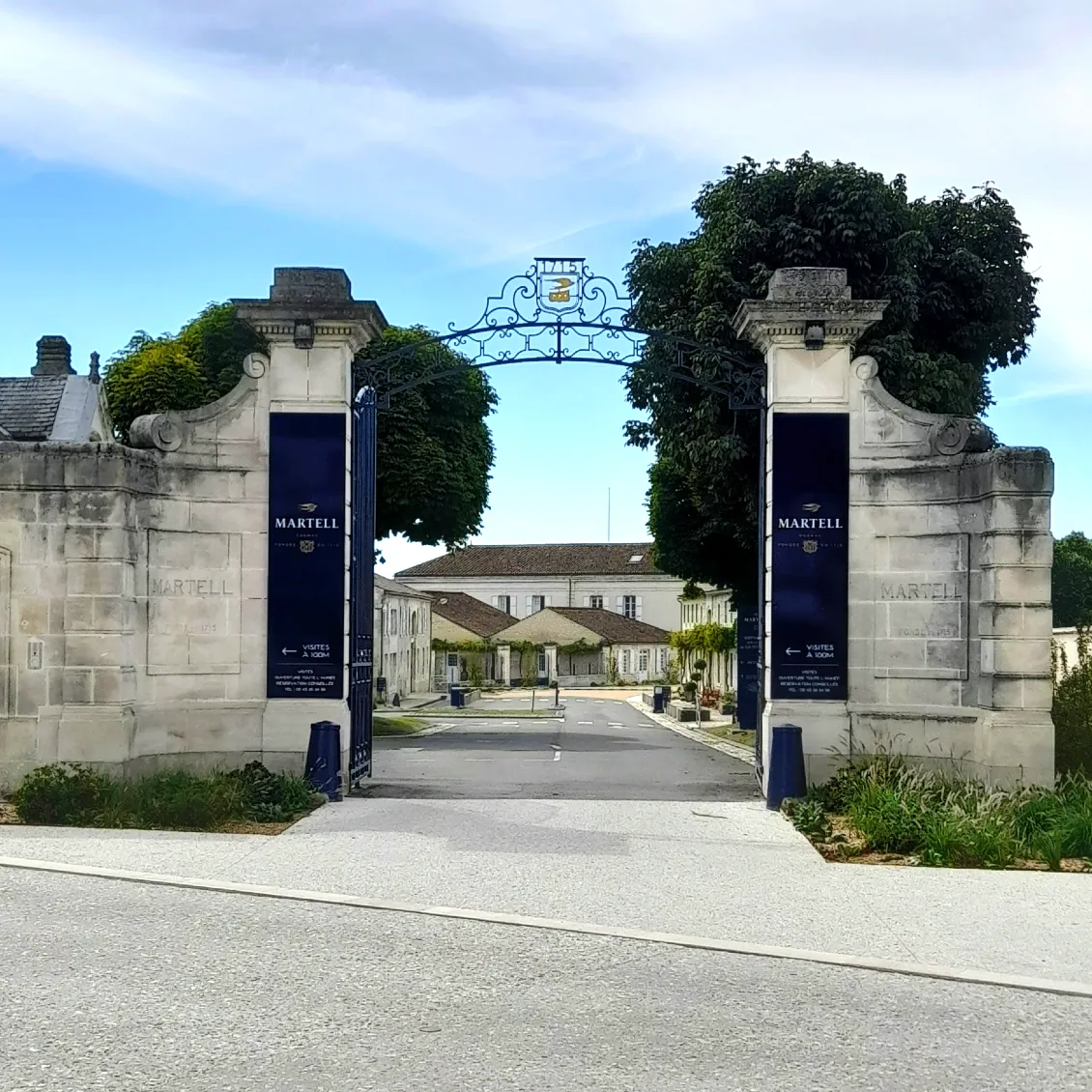 Step into history at the oldest cognac house's iconic site. Explore their legacy, terroir, and expertise on a one-of-a-kind journey. With modern design, Maison Martell offers diverse tours tailored to your interests:
"Vitiscoot by Martell": imagine cruisin' on an off-road electric scooter through the dope Borderies cru. You'll start from the Gallienne Distillery and learn all about sustainable viticulture and the craft of making that top-notch cognac.
"Martell By Night": The Maison will show you the Gâtebourse site like never before. You'll explore cellar after cellar, soak in all that history, and then hit the Indigo by Martell bar. Sippin' on House cocktails while soaking in the fly view of cognac? Yeah, that's how they roll.
"L'Atelier Martell": a space about the Maison's vibes, showcasing their history and skills. And speaking of vibes, "Indigo by Martell" is where it's at. Head to the rooftop of the Gâtebourse Tower for the most epic view of cognac. It's 24 meters up, and they're serving cocktails that'll make your taste buds party. Rémy Savage, the Master Mixologist, knows how to shake things up, just like Maison Martell did back in the day.
"The Martell Terrace" : by L'Atelier Martell Cognac. Kick back, grab a coffee, or quench that thirst with a cold one before or after your tour.
"360° immersive experience": they're taking you on a virtual trip to the Château de Chanteloup. It's like stepping into the Martell world, and you won't wanna miss it.
Information
Martell Boutique is open Tuesday to Saturday from 10:00 a.m. to 12:00 p.m. and then from 2:00 p.m. to 6:00 p.m.
From April to October: Open daily from 10:00 a.m. to 7:00 p.m.
Visits are available by reservation: visites@martell.com or +33 (0)5 45 36 34 98.
Practical information
Free parking (subject to availability)
The Maison Martell is located downtown (a 10-minute walk from the Cognac train station)
Free Wi-Fi available
Pets are not allowed
All our facilities are accessible to people with reduced mobility
---
Martell FAQ

You can drink Martell cognacs neat, with ices cubes, or in cocktails. Do you know how to drink cognac?

Martell bottles prices are depending on the age designation and approximately :
Martell VS : 36$
Martell VSOP : 50$
Martell XO : 230$
Martell is a cognac brand, the 2nd position leading cognac houses worldwide. It is part of the Big 4 cognac houses with Hennessy, Remy Martin & Courvoisier.
Martell is so great for cognac cocktails such as:
Cognac and Ginger Ale : mix 40ml Very Special cognac (Martell VS, Martell Blue Swift) / 100ml Ginger Ale soda (Fever-Tree, Canada dry, Schweppes, Fentiman's…) and ice cubes. Enjoy!
Sidecar : mix Martell with Triple Sec and lemon juice. Cheers!
Both! Cognac is the right term 😉
Martell is owned by Pernod Ricard, a French company, the world's second-largest wine and spirits seller. It's best known for its anise-flavoured pastis apéritifs "Ricard" Pastis.
---
Give me more cognac posts!