FAQ about cognac, straightforward answers. We try…
Cognac is the result of the double distillation of a white wine produced in the Cognac region.
Only produced in France, this spirit is made up of several eaux-de-vie that have differences in terms of age and aromatic characteristics.
Blending is an essential step that gives cognac its full personality.
The manufacture of cognac is standardized by very precise specifications since it is a controlled designation of origin. Only an "eau-de-vie" produced in compliance with these rules can bear the name of cognac.
Cognac region extends principlaly over the departments of Charente and Charente-Maritime,  but as small parts also in Deux-Sèvres and Dordogne.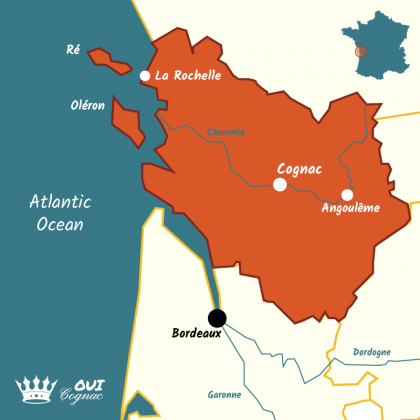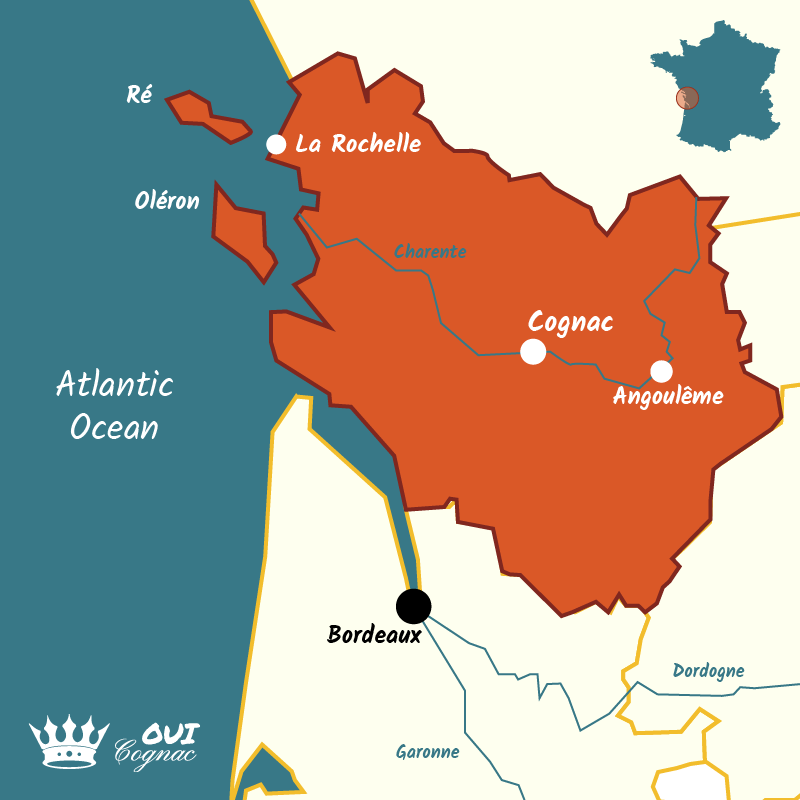 There is 6 vineyard cognac growth areas, called crus or terroir :
Grande Champagne
Petite Champagne
Borderies
Fins Bois
Bons Bois
Bois Ordinaires et communs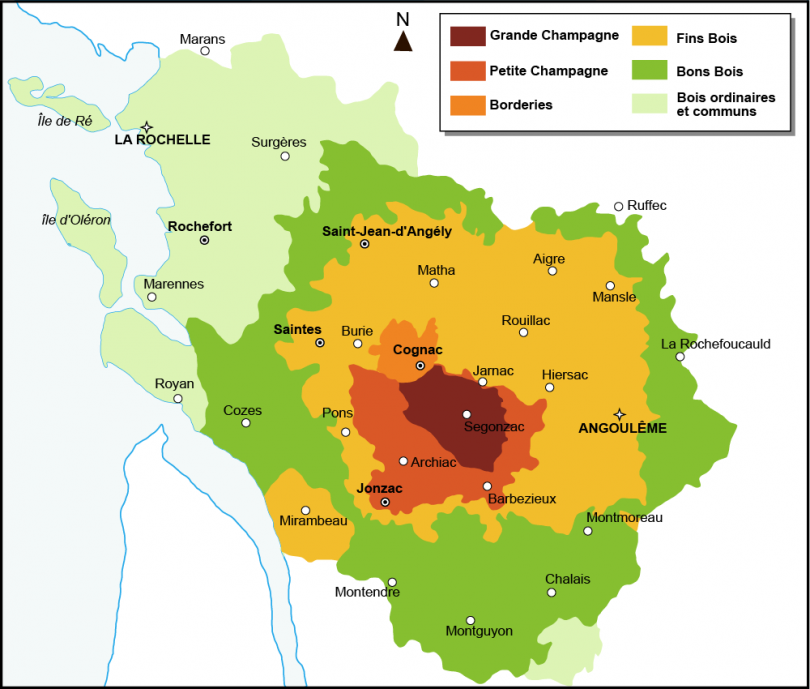 Here'scognac fabrication process : viticulture > winemaking > double distillation > aging > assembly > cognac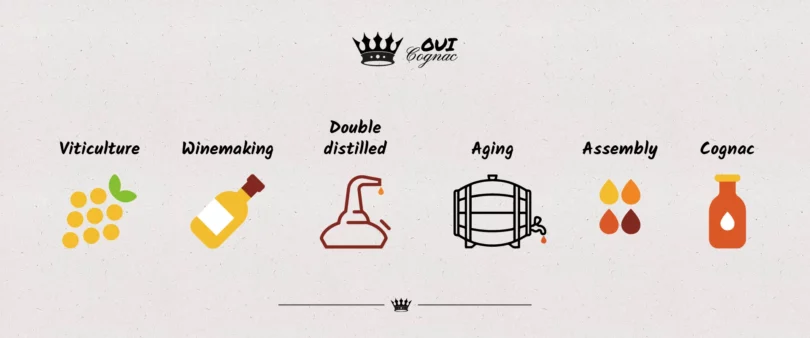 Cognac is a matter of aging :
VS cognac (also called Very Special) is a minimum 2 years old cognac. (normally 30 months)
VSOP cognac (also called Very Special) is a minimum 4 years old cognac.
XO cognac (also called E(x)tra old) is a minimum 10 years old cognac.
XXO cognac (also called E(x)tra E(x)tra old) is a minimum 14 years old cognac.
Hors d'age cognac or "beyond age cognac" is used for cognacs that have an average age of 30 years and above.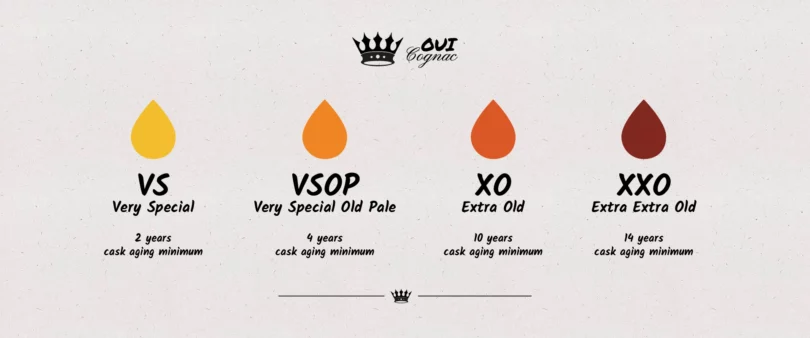 Discover The cognac ages : explore from VS, VSOP, XO to Out of ages…
There is 3 steps in tasting cognac :
eye : observe cognac color, degree of viscosity, and clarity
nose : smell and capture the cognac perfumes, cognac scents and cognac aromas
mouth : bring the glass to your lips and take a cognac sip, discover the cognac aromas and cognac flavors
In 2021 :
223.2 million cognac bottles shipped
97,3% of cognac where exported to over 150 countries
You can also try a search and find original cognac content!