Courvoisier is one of the big four cognac houses battling for fame and glory in the cognac world.
Established in the heart of France, in the city of Jarnac, this renowned cognac brand carries a legacy that dates back generations.
Courvoisier cognac is often called "The Cognac of Napoleon" as the Legend says that the emperor Napoléon chose Courvoisier as his preferred cognac. But it's not the only amazing facts…
Embark on this captivating story through time as we uncover the fascinating history and heritage of Courvoisier.
Courvoisier identity
ID card
Brand name : Courvoisier
Company : Beam Suntory
Founded : 1828
CEO : Richard Costa-Savelli
Chief Blender : Thibaut Hontanx
Head office : 2 place du Château,16200 Jarnac, France
SIRET : 320 464 605 00015
Turnover : 209 millions € (2020)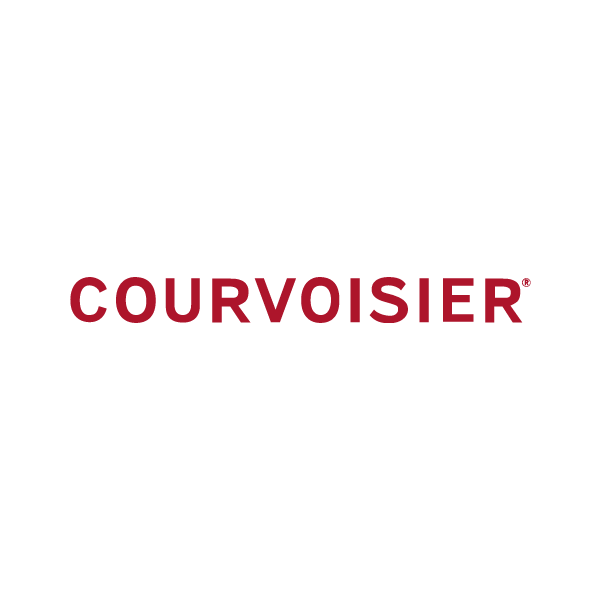 ---
Courvoisier History

In the early 1800s, two gentlemen, Félix Courvoisier and Jules Gallois, decided to kick things off with a wine and spirit business in Paris Bercy. Back in the day, these two were on a hustle to find the absolute best cognacs in town. So, they had this lightbulb moment: if they wanted the top-notch cognac, why not dive into the action themselves?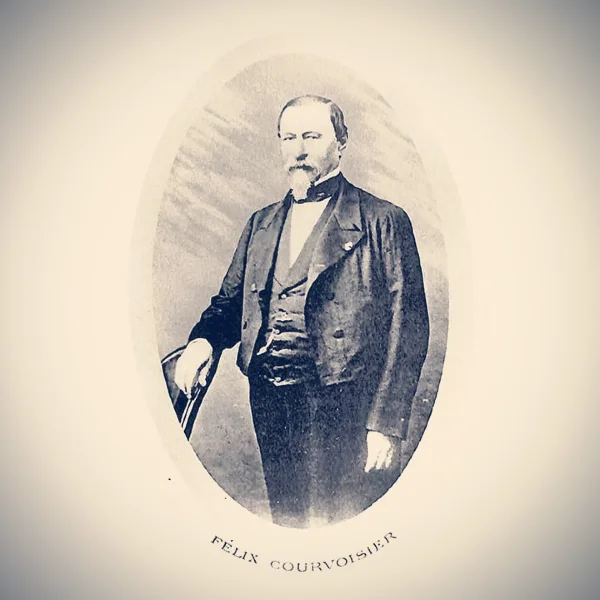 And that's what they did: they get cognacs right into the heart of the action – the cognac region itself. No more playing intermediaries; they were ready to roll up their sleeves and become the creators, the makers, the authentic producers of that liquid gold we all know and love: cognac !
Fast forward a bit, and guess what? Their sons, Felix and Jules, caught that cognac bug and realized that was where the real magic was. So, they packed up shop and set their sights on Jarnac, right in the heart of the cognac region, laying the foundation for Courvoisier in 1828.
Time rolled on, and it was in the early 20th century that the game changed. Enter the English fam, the Simons. They came in like a whirlwind and snagged the keys to the cognac kingdom, giving it their swag. They revamped the vibe with a slick new logo featuring Napoleon's silhouette on those iconic bottles.
Today, the Courvoisier Château is still stationed in Jarnac, on the banks of the Charente River, with a boutique and museum featuring several items linked to Napoleon I.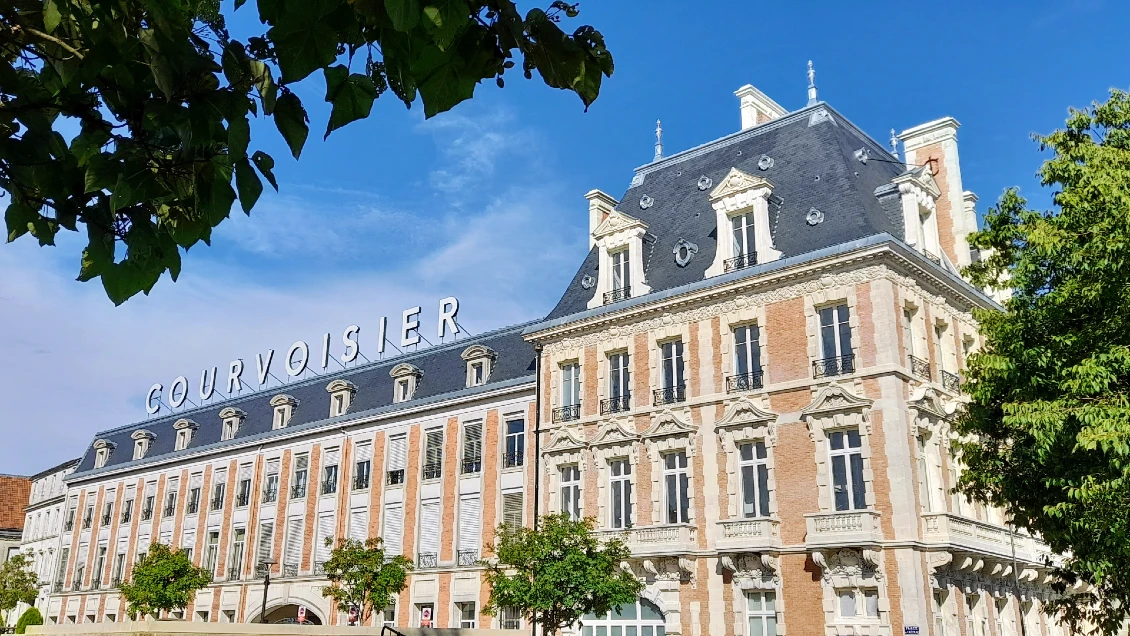 ---
Courvoisier cognac production and art of distillation

Let's dive into Courvoisier's cognac alchemical art of distillation. This isn't just about making booze; it's about turning grapes into pure, liquid gold. Precision and mastery, led by Chief Blender Thibaut Hontanx, are the game's name here to create a symphony of flavors that hit you right in the soul.

From vine to glass, human know-how and Mother Nature work hand in hand, joining forces to create the best cognac: viticulture, fermentation process, and patience of aging in oak barrels are the keys.

Now, let's talk about their secret sauce: Limousin oak barrels. These barrels hold the key to Courvoisier's flavor jackpot: aging in infusing the spirit with rich, sultry vibes. Tannins from the oak melt with the brandy liquid, spreading flavors and aromas.

Courvoisier's got a lineup of blends: from the original Courvoisier VS bringing smooth vibes to the famous Courvoisier XO, it goes deep and abundant. Courvoisier offers a symphony of taste profiles, from fruity fireworks to velvety complexity.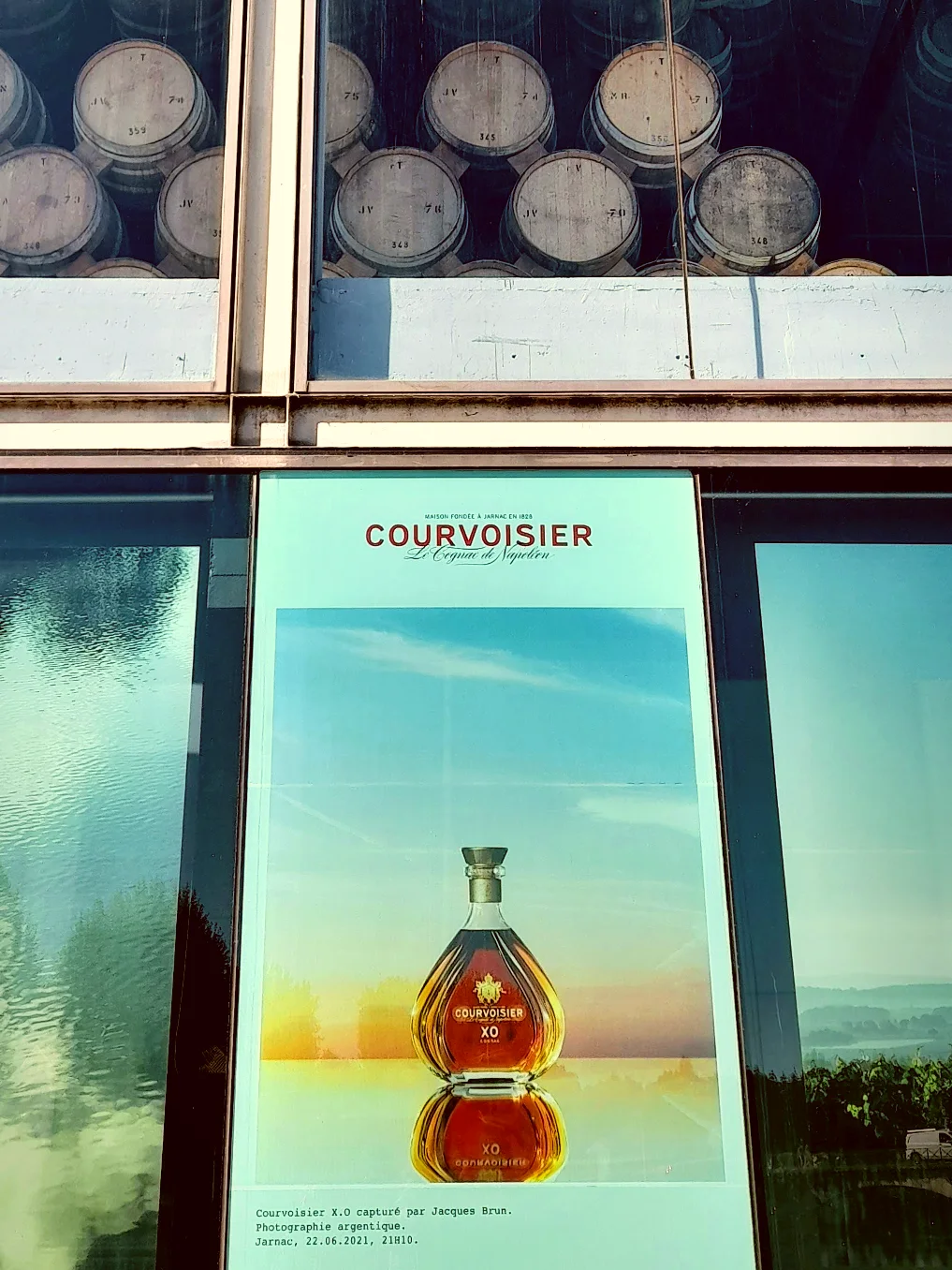 ---
Courvoisier cognac bottles

Courvoisier cognacs are made of various blends, but try to keep the aromas and flavors the same each year.

Courvoisier has also been a multiple times awarded cognac, like Courvoisier Napoleon Fine Champagne, which won a double gold medal at the San Francisco Spirit Awards in 2007.

Here's are Courvoisier wide range of cognacs :
Courvoisier VS
Courvoisier VSOP
Courvoisier XO
Courvoisier XO ROYAL
Courvoisier Extra
Mizunara 2021 Blend
Mizunara 2023 Blend
L'Essence De Courvoisier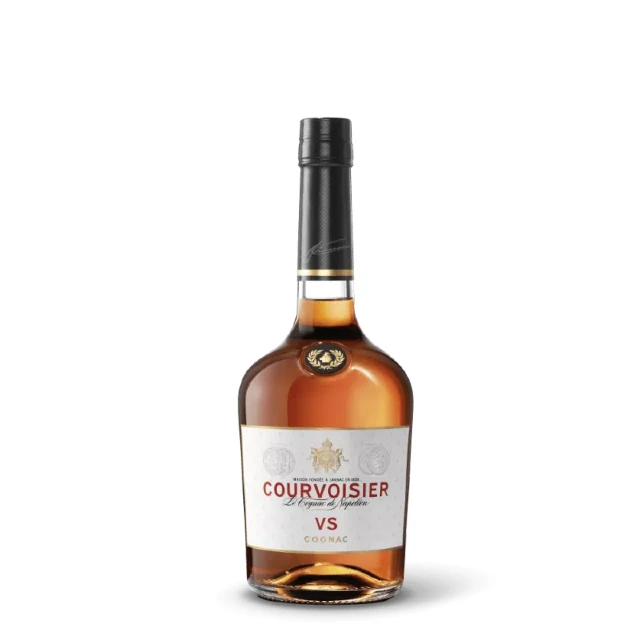 ---
Courvoisier commercials

A classic! The famous! You know: Busta Rythmes Pass The Courvoisier! It's such a great song.
Busta Rythmes ft. P. Diddy, Pharrell (and Jamie Fox) are great ambassadors.
---
Courvoisier website

In 2022, Courvoisier made some changes to its brand identity. All have been refreshed: bottles, labels, and packaging, with design elements connecting to the brand's history.
The new look is a "back to the future" to the Belle Époque era and the brand's early 19th-century images.

To compare, have a look at Courvoisier VS "old bottle" and "redesigned bottle" :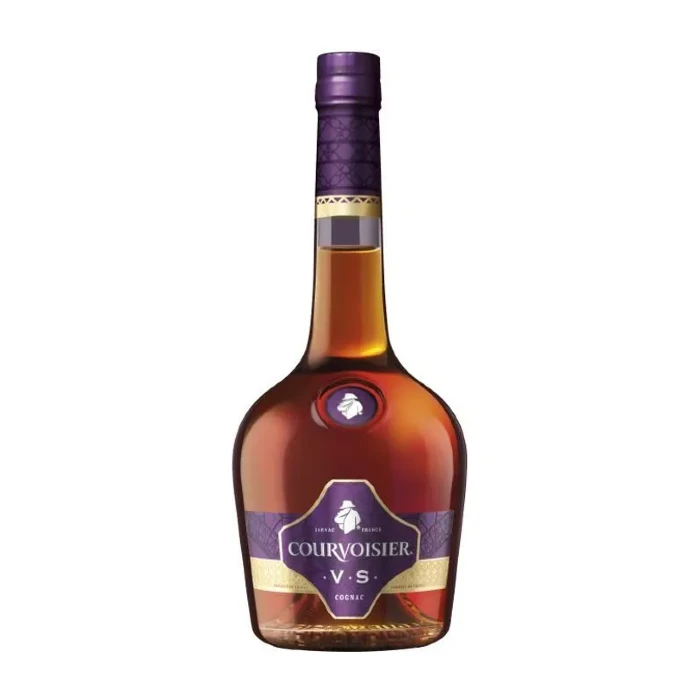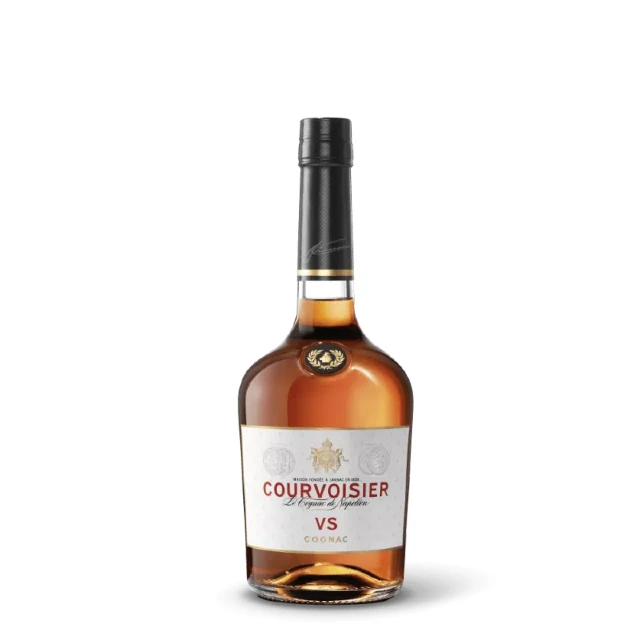 Concerning the website, the Courvoisier interface is very well-balanced: simple, clear, and sober; it gives off an impression of expertise, quality, and luxury.
Fonts are smooth, photos are exceptional, and texts are concise and informative. There is a lot of space so that the interface can breathe! Check out the extraordinary storytelling in "La Maison" and "Craft" sections.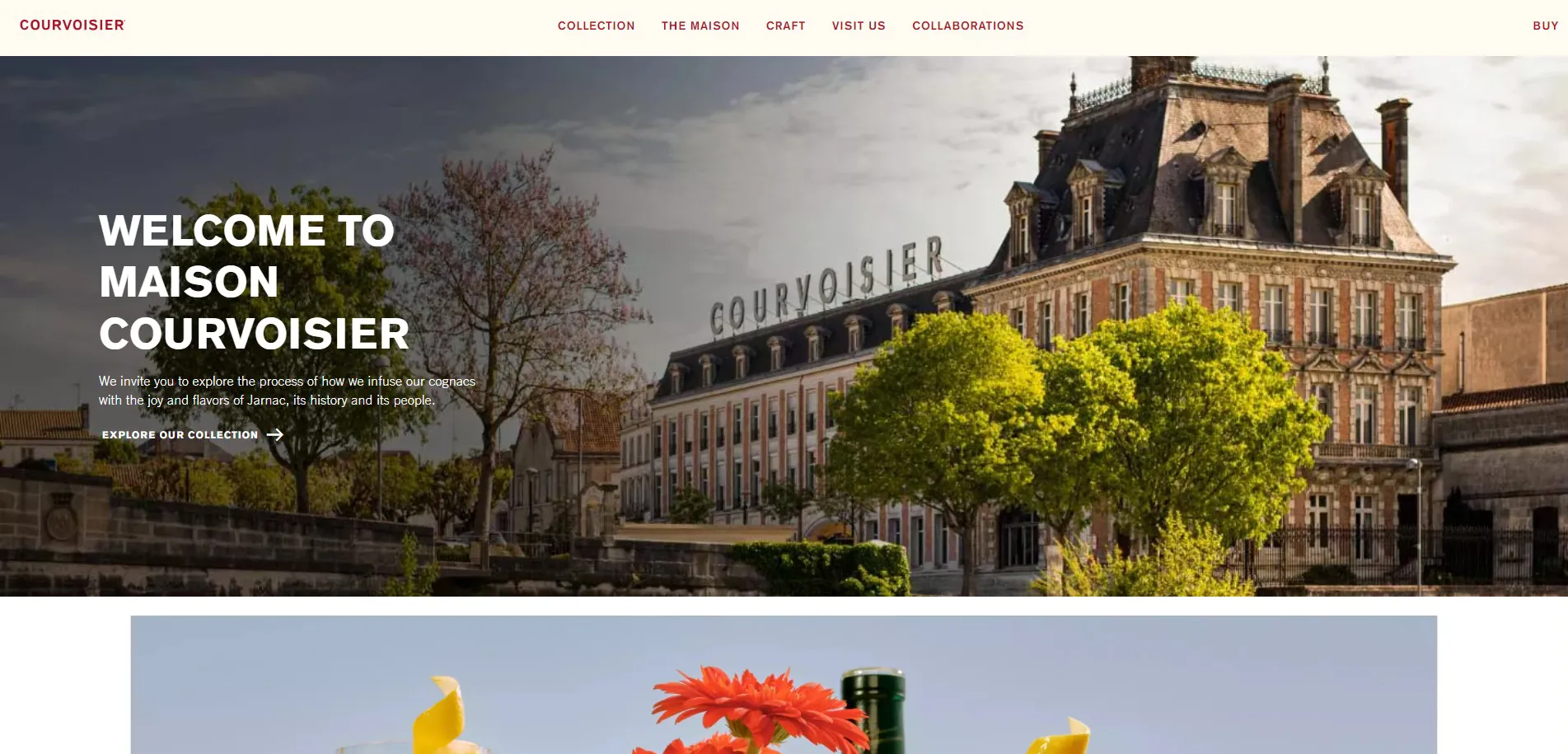 You'll surely enjoy the cocktails pages with an excellent design and great photos! Just a flat for the "FAQ" and "Awards" pages, which could be improved by photography.
The site is clearly an excellent example of simplicity at the service of success. Hope you enjoy it too!
---
Courvoisier visits

Based in Jarnac, Courvoisier offers an engaging cognac tour (1h30m) to discover the subtle art of distillation, aging, and blending. It is a unique experience steeped in history and craftsmanship that defines the Maison Courvoisier.

You will conclude the tour by tasting signature Courvoisier VS in a cocktail, VSOP, and XO. The tour is in French or English, and booking is available via the website.
---
Courvoisier FAQ

Here's the list of Frequently Asked Questions about Courvoisier:

Courvoiser bottles prices are depending on the age designation and approximately :
Courvoisier VS : 28$
Courvoisier VSOP : 45$
Courvoisier XO : 170$
Courvoisier is a cognac brand, on of the four leading cognac houses worldwide (also known as the 'Big Four').
Courvoisier is so great for cognac cocktails such as:
Sidecar : mix Courvoisier with Triple Sec and lemon juice. Cheers!
Vieux Carré : 3/4 ounce Cognac(VS or VSOP) / 3/4 ounce of Rye Whiskey / 3/4 ounce sweet Vermouth / 2 teaspoons of Benedictine liqueur / 4 drops of bitter (2 of Angostura + 2 of Peychaud's…) / ices cubes. Shake. Enjoy!
Both! But we prefer the term cognac 😉
Courvoisier is owned by Beam Suntory Inc. a japanese multinational company that produces alcoholic beverages (Jim Bean whiskey, Hornitos tequila, Effen vodka, Roku gin, Cruzan rum…).
---
Give me more cognacs!