Hennesey N Buddha is one of Snoop's greatest songs, released in December 2000 on the "Tha Last Meal" album.
How do we launch this special category about cognac & music? So easy! With the one and only D O G G ! Snoop Dogg of course!
Identity
Title: Hennesey N Buddha
Artist: Snoop Dogg
Featuring: Kokane
Produced by: Dr. Dre and Michael Elizondo
Released: December 2000
Album: Tha Last Meal
Lyrics: Andre Young / Calvin Broadus / Jerry Buddy Long / Michael Elizondo
Copyright: © Sony/ATV Music Publishing LLC, Warner Chappell Music, Inc
---
Hennessy N Buddha song
---
The history behind song

Hennesey N Buddha appears on "Tha Last Meal" album, song 2. This is Snoop Dogg's final album on Master P's No Limit Records label.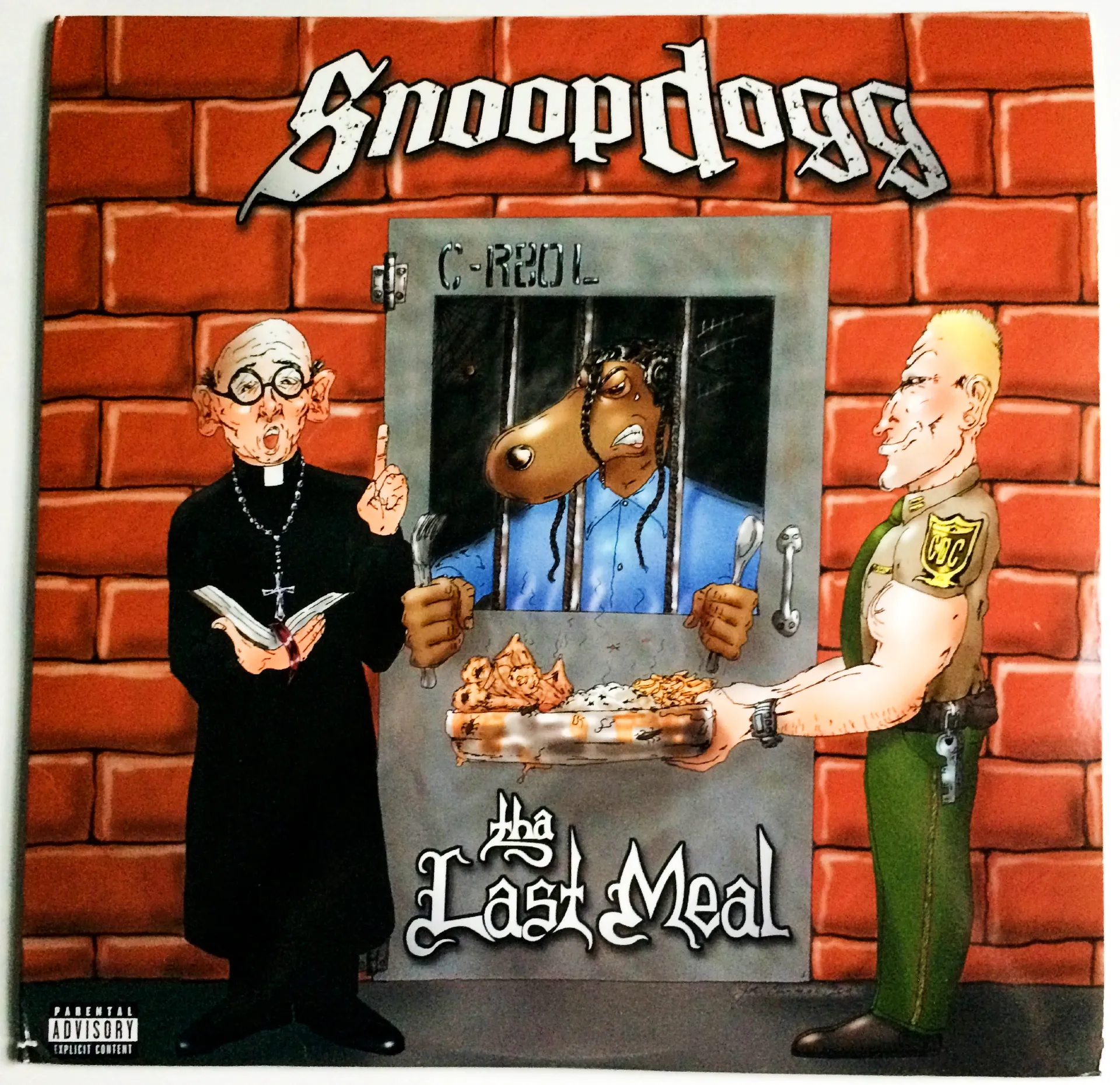 As usual, Snoop deserves the laurels: he is still one of the greatest rappers on earth!
Precise lyrics and an amazing flow, accompanied by Kokane on the choruses, do the job. Just a great song!
Snoop tells who is the best and how to be the best (in rap game). Also, how to chill and party: a glass of Hennessy cognac, friends, fun, and share!
Dr. Dre's Paw is still there, with a dialog between guitar and bass, nice synth sounds, a classic old-school drum, and special effects.
An excellent promotion for Hennessy: Snoop used to drink it by gallon 🙂
Surfing on cognac fame, in 2008-2010, he partnered to promote Landy's cognac brand (Cognac Ferrand) like a prince. As Megan Thee Stallion "The cognac queen" use to promote D'Ussé.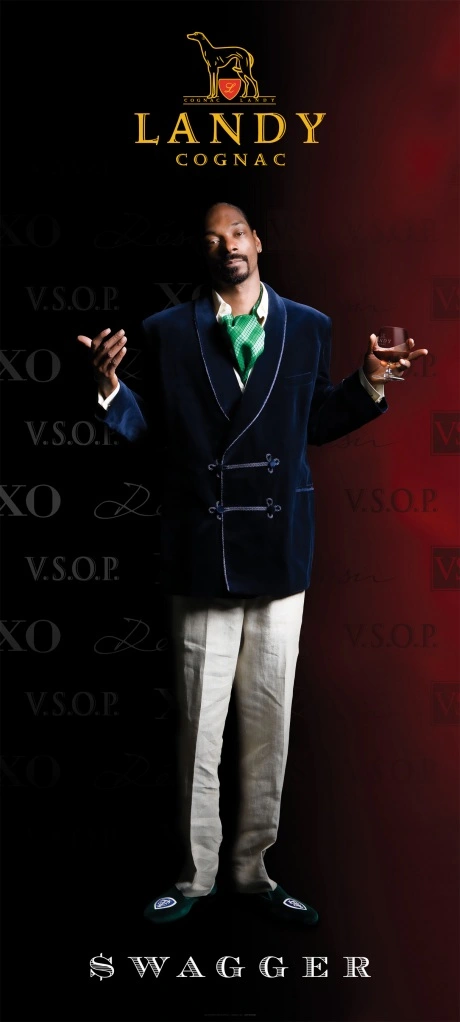 Snoop Dogg isn't just the Hennesey N Buddah rapper; he's a real multitasker. He's been in the game for decades, and not only has he blessed us with rhymes, but he's also ventured into other realms, like acting, cooking, TV shows, cars, sports… A true genius and legend! Bless Snoop!
---
The Hennessy N Buddha lyrics

D P G is down with us
X to the Z is down with us
D R E is down with us
My nigga Kokane is down with us
Eastside gang is down with us
Niggas talking shit I'm getting ready to bust
I'm number one one one one
With a bullet motherfuckers

I got this Henn in my cup
And this Buddha got me stuck
I'm just trying to compose myself (compose myself)
I don't know why I act this way
I just want to be left alone
I'm just trying to enjoy myself (enjoy myself)

Aw no who is it
It's motherfucking snoop dogg
I live the fast life where ya keep ya cash tight
In broad daylight walkin' wit ya flashlight
Adding up what ya brought in from last night
She mad tight with mad bite is that right
Bad lil bitches on my tizeam tizeam
Nigga that's the american drizeam wha wha wha what
Pussy broke the president yeah it did
And pussy made a pimp rich yeah it did
I live like 'em both as I smoke on my dope
On my boat thumbin' through see notes
Now here's a toast to the coast
Cause we doin' it the most we doin' it the most
Player player high costs
Uno dos I'm bout to get ghost

Stacking what ya macking d o double g
The shit ya doin' is so lovely
The haters hate 'cause they will never be
There ain't no limit to this melody melody
You niggas sipping on that jealousy (jealousy)
I pour a tall glass of Hennesey (want some)
Do you want to have a sip with me
Or would you rather try and trip with me trip with me

Put ya cups on the table and your hands in the air
And touch your brim to the side that's only if you a player
And all the ladies in this motherfucker acting up
Don't hurt nobody when you back it up
'cause we came here to have a good time
Me and my niggas in the sunshine (sunshine)
On 3 wheels with one 9 ya know
It's time to shine the world is mine the world is mine

I never ever dropped a dime shit
Nigga might cop a dime
Never hesitate to pop a 9 bah
And always come up with the proper line
Stick to the script bitch I'm hurting shit hurting shit
Let me show you motherfuckers what I'm working with
What you working with
Don't need no water to go with your order
And you ain't got to smuggle the shit up over the border
Affordable sportable unbelievable feasible and reasonable
We leavin' 'em low
Cause me and my loc keep big leaves of smoke
Gallons of Hennesey and 16 liters of coke
He done drank and she done smoked
The meters are broke we put the v to the note
I brought the weed to smoke
And Dr. Dre he hooked the beat up indeed it was dope

Stacking what ya macking d o double g
The shit ya doin' is so lovely
The haters hate 'cause they can never be
There ain't no limit to this melody melody
You niggas sipping on that jealousy jealousy
I pour a tall glass of Hennesey (Hennessy)
Do you want to have a sip with me sip with me
Or would you rather try and trip with me trip with me

Put ya cups on the table and your hands in the air
And touch your brim to the side that's only if you a player
And all the ladies in this motherfucker acting up
Don't hurt nobody when you back it up
Cause we came here to have a good time
Me and my niggas in the sunshine (sunshine)
On 3 wheels with one 9 (ya know)
Yeah

I got this Henn in my cup
And this Buddha got me stuck
I'm just trying to compose myself (compose myself)
I don't know why I act this way
I just want to be left alone
I'm just trying to enjoy myself (enjoy myself)

Shaquille o'neal is down with us
Look half dead is down with us
My nigga mel man is down with us
And eastside watts is down with us
The whole crip car is down with us
My niggas on the four yard I'm givin it up
We number one one one one
Gunshot with a bullet motherfuckers
---
Hennessy N Buddha lyrics sense

Hennesey N Buddah track ain't just music; it's a whole experience, a wild ride through the fast life, where Hennessy flows like water, and weed's your constant companion.

These lyrics are about embracing that gangster lifestyle, tipping your hat to icons like Shaquille O'Neal and Dr. Dre, and living large. The chorus? It's all about that cup full of Hennessy cognac and getting higher than a kite on that sweet Buddha.

Before you hit that chorus, there's a bridge that's like stacking money to the ceiling, doing whatever it takes to live that elevated life. It's all about that hustle, grind, and not letting anything hold you back.
It's like a glimpse into the gangster's paradise, where the party never stops, where you drown your troubles in Hennessy and let the smoke swirl around you. It's all about that carefree attitude, living life on the edge, consequences be damned.

Here's to Snoop Dogg and Kokane for giving us this track, a toast to the wild side of life! Don't forget to have a look at Snoop discography
---
Give me posts please